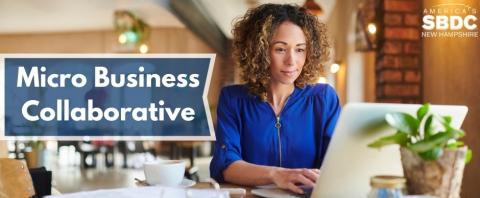 The Micro Business Collaborative is an educational, networking program designed for new to new-ish business owners who are unemployed or under-employed and who have up to five employees, see Pathway to Micro.
This is a year-round program that you can start or stop any time based on your micro business' needs.
Each month there is an introductory session held the first Wednesday of the month for those participants who are just joining the group. The Introductory session will allow new participants to learn all about the structure and resources of the Collaborative so they are able to join in the following topic session.
The second Wednesday of each month will be focused on the topic for that month and will feature a short presentation, group discussion, and networking time for participants to learn more about their fellow collaborators.
The Micro Business Collaborative is meant to be a safe and supportive space for new business owners to learn, network and collaborate with peers. After joining the Collaborative, participants are expected to attend the first introductory session and each topic session going forward. We will also be utilizing the Padlet platform to post additional resources, discussions, and program updates each month.
Contact Ben Dion, SBDC's Program Coordinator, at ben.dion@unh.edu with any questions regarding Pathway to Micro or the Micro Business Collaborative.
Click here to join the Micro Business Collaborative
Micro Business Collaborative participants must qualify for the Pathway to Micro Program.
Set up a meeting with your SBDC business advisor to discuss participating in the Micro Business Collaborative.
If you are not yet an SBDC client, request advising, meet with your SBDC business advisor, and ask them about Pathway to Micro and Micro Business Collaborative. You'll be glad you did!