Proudly celebrating 35 years of building businesses for NH's future!
In May 2019 we proudly celebrated NH SBDC's 35th Anniversary. Our team's commitment and dedication to the people and businesses of the Granite State has made the NH SBDC what it is today. Our small but mighty team holds wide-ranging expertise and collectively well over a century of experience working with small businesses. Our team is – and has been – the heart and soul of the organization. 

With our support, SBDC's clients have reported a significant impact on their businesses in the form of increased sales, job creation and retention, and millions in new capital infused into their companies. As businesses' needs change, technology advances, and management best practices evolve, so does the NH SBDC. We have created innovative programs to address specific needs and interests of our clients. 

We are tremendously proud of NH SBDC's accomplishments and contributions to growing the State's economy, and recognize that our success would not be possible without the support of our key partners: the U.S. Small Business Administration, the State of New Hampshire Department of Business and Economic Affairs, and the Peter T. Paul College of Business and Economics at the University of New Hampshire. In addition, we are fortunate to have an actively engaged volunteer Advisory Board, strong private sector partnerships, a growing network of economic development service providers, partner organizations that host our business advisors, and motivated students and faculty in NH's higher education institutions looking for new ways to collaborate.

We are committed to providing exemplary service to help entrepreneurs realize the dream of business ownership and assist existing businesses remain competitive in an ever-changing global economy. Thank you to all our partners who have supported the NH Small Business Development Center throughout our 35 years. We look forward to continued collaboration in the years ahead.
Read our 35th Anniversary Celebration Blog
35th Anniversary 2018 Impact Report 
---
Did you join us for our 35th Anniversary Celebration?
Take a look at photos and videos from the event. 
Click image below to view
The client showcase featured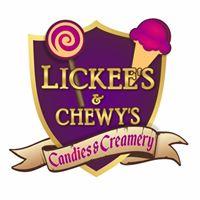 ---
Thank you to our 35th Anniversary Sponsors